Dr. Stephanie Cutler, Ph.D.
Director of Assessment and Instructional Support and Associate Research Professor
---
My journey to the Leonhard Center:
I started working in the Leonhard Center in 2015 as the Assessment and Instructional Support Specialist. My journey began at Virginia Commonwealth University studying Mechanical Engineering and earning my B.S. However, I became more curious about the educational experience than technical engineering content leading me to Virginia Tech for an M.S. in Industrial and Systems Engineering with a concentration in Human Factors and a PhD in Engineering Education.
Throughout my academic experiences, I developed an interest in working with faculty leading to a keen interest in faculty development and support, graduate education, as well as a passion and interest in the development of the field of engineering education research. In 2022, I was excited to move into the position of Director of Assessment and Instructional Support within the Leonhard Center to take a leadership role in the faculty development experiences with the PSU COE. I am actively involved in ASEE through the Educational Research and Methods Division as well as the leadership team that helped instate the Faculty Development Division. I am also a member of the Professional and Organizational Development (POD) Network.
---
Stephanie is passionate about:
Faculty development.
Faculty decision making around their teaching.
Graduate education.
Boundaries of the field of engineering education research.
The peer review process (for publication).
How to stop folks from lecturing about active learning (Integrating fun and engaging strategies to professional settings).
---
Proud moments:
ASEE ERM Vice Chair of Programs for ASEE 2022 (2021-2023)
ASEE Faculty Development Division Program Chair for 2018, 2019, and 2020 Annual Conferences
ASEE ERM Director (2019 – 2021)
Recipient of the 2017, 2016, and 2014 Helen Plants Award for Best Special session at the Frontiers in Education conference
Unofficial Director of Fun for the Leonhard Center (2015 – present)
---
Favorite Leonhard Center Halloween costume:
T-Rex from Jurassic Park (2016)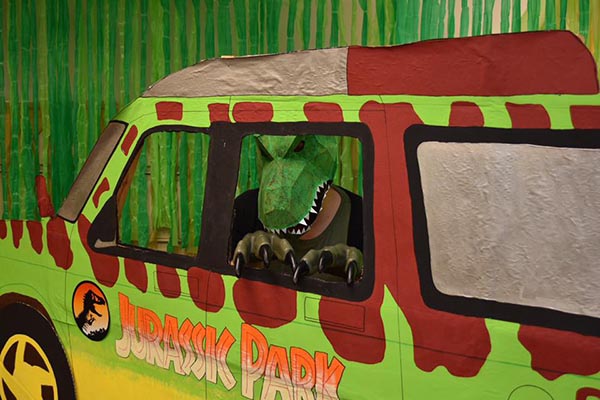 ---
What to contact Stephanie for:
Email Stephanie if you want to learn more about Leonhard Center workshops, improving teaching evaluations, or conducting research in engineering education!
---