Luis Delgado
Graduate Assistant
---
My journey to the Leonhard Center:
I am a 3rd-year graduate student in the Mechanical engineering department, and I joined the Leonhard Center as a Graduate Research Assistant in Fall 2022. As a first-generation Mexican-American, I became the first in my family to receive a four-year college degree in the U.S. when I graduated with a Bachelor of Science in Mechanical Engineering from the University of Texas at El Paso. After some time in the industry, I enrolled in Penn State and completed a master's degree in Civil Engineering with a minor in Public Policy. Presently, I'm pursuing a PhD in Mechanical Engineering with a focus on Engineering Education.
I seek to enhance the learning of students to both empower the next generation of engineers and to provide a more equitable and inclusive experience for all students. My doctoral research duties will identify opportunities to acknowledge and address DEI issues that are already present, or absent, from existing engineering contexts. Additionally, I am actively involved in the organizations that foster equitable and inclusive communities for marginalized graduate students, and educational outreach programs designed to increase participation and retention of historically underserved and underrepresented students.
---
Luis is passionate about:
Engineering education
Culturally relevant teaching and learning
Diversity, equity & inclusion
Graduate education
Community building
Football (soccer)
---
Proud moments:
Paul H. Schweitzer Memorial Graduate Fellowship in the College of Engineering (Summer 2022)
Hispanic Scholarship Fund (HSF) Scholar
Penn State University College of Engineering: Bunton-Waller Fellowship (Fall 2020)
Penn State University Graduate School: Robert W. Graham Graduate Fellowship (Fall 2020)
The National GEM Consortium - GEM Fellow (2018)
UTEP Department of Mechanical Engineering: Outstanding Performance Award (Fall 2016)
UTEP College of Engineering: Dept of Mech. Eng. Top Graduating Senior (Class Rank: 1/52)
---
Favorite Leonhard Center Halloween costume:
Gaston - Beauty & the Beast (2022)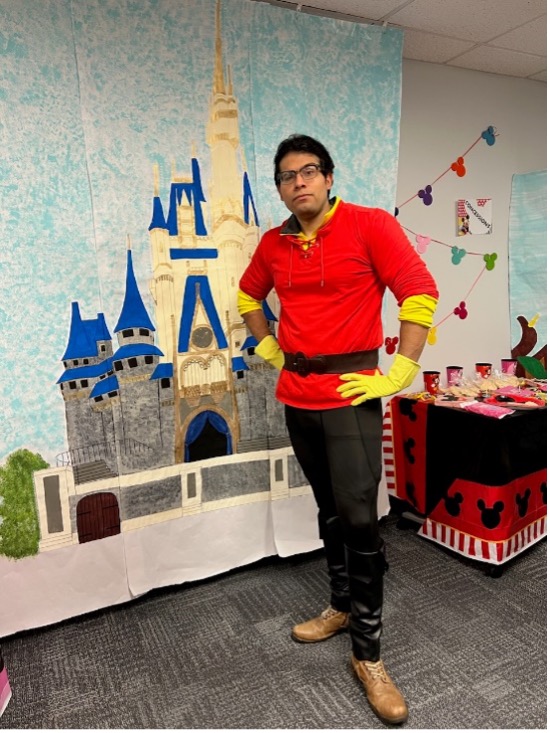 ---
What to contact Luis for:
Email Luis if you want to learn more about working as a graduate student in the Leonhard Center or about events/activities/programs for engineering graduate sessions!
---