Dr. Sarah Zappe, Ph.D.
Director, Leonhard Center, Assistant Dean for Teaching and Learning, Research Professor
---
My journey to the Leonhard Center:
I started working in the Leonhard Center as a graduate student in 2000.  After a brief stint working elsewhere, I decided I missed the Leonhard Center so much that I decided to come back full-time in 2007 as the Director of Assessment and Instructional Support.  I had earned my PhD in educational psychology specializing in applied testing and measurement.  As a graduate student, I never knew that I would develop expertise in the discipline of engineering education.  In fact, my dissertation actually focused on the cognitive processing of law school students.  Yet, I found an affinity in the Leonhard Center working with engineering faculty and began to conduct research and publish in various areas of engineering education.  In 2022, I was extremely fortunate to obtain the position of Director of the Leonhard Center and Assistant Dean for Teaching and Learning in the College of Engineering. I am so excited to be in this role as I feel I have the ability to make a stronger impact on student and faculty experiences in the College!
My primary interests have been associated with the professional skill set, specifically entrepreneurship, creativity, and innovation.  More recently, I have begun to work more with efforts relating to diversity, equity, and inclusion, particularly in relationship with inclusive teaching in the College.  In addition, I am becoming more interested in holistic faculty development, particularly in relationship to wellness and work-life balance. I have been very involved with the American Society for Engineering Education (ASEE) and recently finished a term as  Chair of the Educational Research and Methods Division.  I also often partner with VentureWell on various tasks and was awarded a research retreat from them to study failure in student entrepreneurship teams in 2019. 
---
Sarah is passionate about:
Faculty development
Entrepreneurship education
Failure in student entrepreneurial teams
Research methods and assessment
Inclusive teaching strategies
Creativity
Curiosity
Mindfulness
Paddle boarding
Watercolor painting
---
Proud moments:
Deputy editor of the Journal of Engineering Education (2000 to present)
ASEE ERM Division Chair (2019 to present)
Recipient of the 2017 Helen Plants Award for Best Special session at the Frontiers in Education conference
Recipient of the 2016 Helen Plants Award for Best Special session at the Frontiers in Education conference
---
Favorite Leonhard Center Halloween costume:
Tinker Bell from Peter Pan (2018)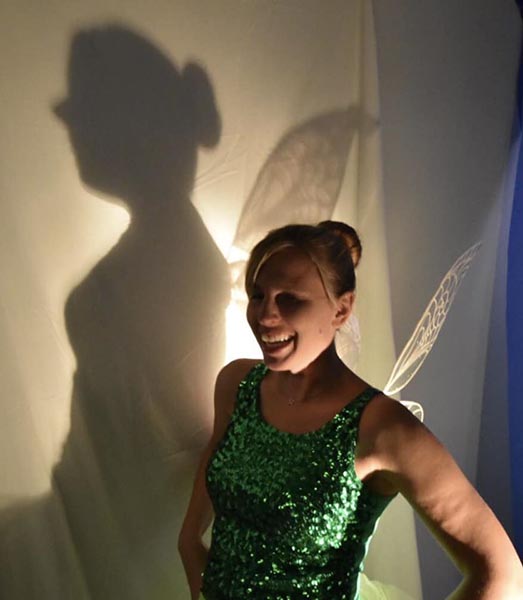 ---
What to contact Sarah for:
Email Sarah if you want to know more about Leonhard Center workshops, improving teaching evaluations, or conducting research in engineering education!
---